If your Air Duct is causing problem and need maintenance then here Green Air Duct in Austin to professional Air Duct Cleaning Services at your door step just in one call.
The job was carried out in a very Professional way. Excellent team work and quality service ! I really appreciate their professional service and would highly recommend.
Excellent service, very satisfied client... Thanks a lot to Lucas and team
They arrived on time and throughly cleaned everything. Highly recommended.
Good company ! Good people working very good ...! I like very much there service.
cleaned my dryer hose, which was in a sorry state. They also redirected my dryer vent to the front of the house to decrease the length of venting and also improve the airflow. We were very pleased with every aspect of this service. Would highly recommend!
We can highly recommend this company. Lucas and Ben were on time, installed a dryer vent very professionally within the estimate we were quoted. They are very pleasant gentleman and we will use this company again.
Sascha Niemeier
2022-11-16
Service tech Lucas was polite, professional, and efficient. He explained what was ro be done, showed me before and after pictures of the ducts as he was cleaning them. When finished he vacuumed up any debris. Will use again next time;
On time, well organized, efficient and work was excellent. After completion of job, was careful about cleanup in our home.
Dennis Trageser
2022-11-16
Great people to do business with. They came in did the job and took care of my home while doing so! I would definitely recommend
They did a great job! The vents look visibly cleaner and the air quality in the house has really improved. We have an old house and it was probably years since the vents were last cleaned and now they look great! I highly recommend. They are on time and reliable !
Our team is here to help, schedule a no-obligation inspection today
Industry Leading Warranties
About Green Air Duct Cleaning
Austin Tx is frequently ranked among the top 25 cities with the worst Mold and pollen issues Austin is known as the "Allergy Capital of the World" by many residents. Having Air Duct Cleaning on a regular basis is one method to minimize discomfort. Cleaning your Air Ducts of Mold and Dust can keep polluted Air from entering your home through the Vents.
At work or at home most people spend their time indoors. For them fresh breathing is important. But do you have any idea that is your indoor Air Quality good for breathing?
Best Air Duct Cleaning Services In Austin Tx
Make your indoor Air Quality Better
Air Ducts can contact harmful substances. The air you breathe needs to filter. If your Air Duct System is not clean you can not make your take clean and Fresh Air inside. Green Air Duct Provides Air Quality testing and Air Duct Cleaning Services in Austin. Our professionals do proper Ductwork by sanitizing the air filters to remove all debris material. After Ductwork, we make sure Air Quality is through testing. We are a family owed business and provide Air Duct Cleaning in Austin for years. We are a licensed and insured Air Duct Cleaning company. Quality of work has made is best.
Trusted Commercial Air Duct Cleaning
Make your indoor Air Quality Better
Have you noticed that your employees are getting sniffy or public traffic that is getting in is not feeling well? Residential & Commercial Air Duct Systems face unique challenges compared to residential HVAC systems. Because there are so many people flowing in and out of business buildings every day, they are exposed to more toxins.
Residential & Commercial Air Duct Cleaning should be done once a year. It's not only about to maintains your Duct system clean, it is important to keep allergens and contaminants out of the commercial building, which can cause respiratory problems for your employees like asthma and even bronchitis. To keep your Commercial Ducts clean and fresh call Green Air Duct Cleaning . We have a team of professionals to clean the big-size commercial Air Ducts. Hire us.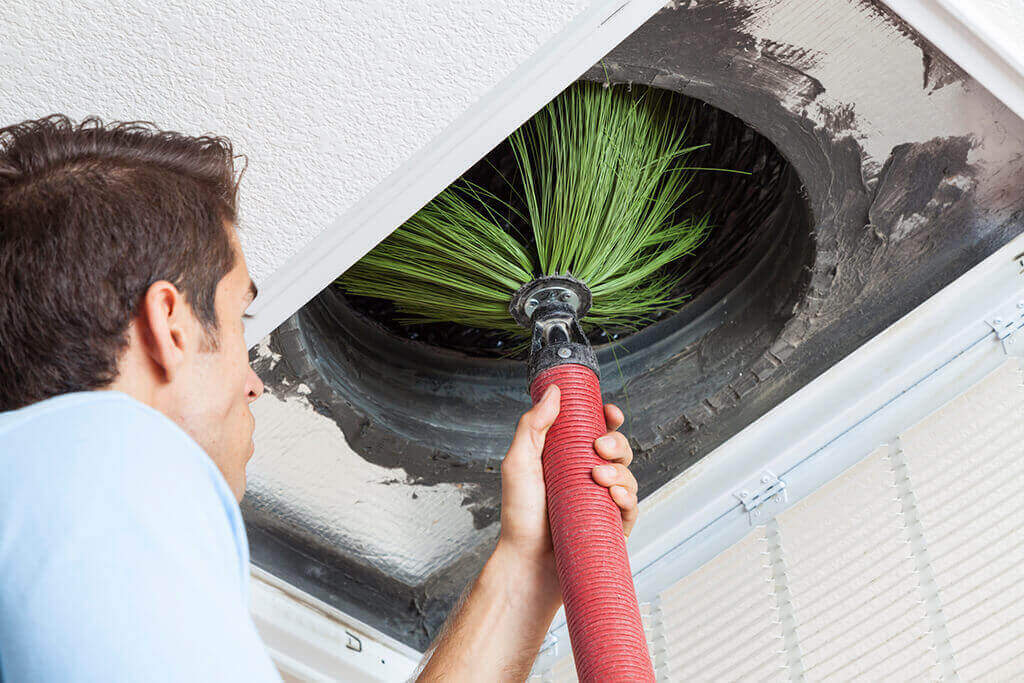 There are two different methods we use to clean your home's air duct system. One involves spraying the solution onto an affected area and wiping it down, which will keep harmful bacteria at bay while leaving everything else in good standing with a healthy-looking shine!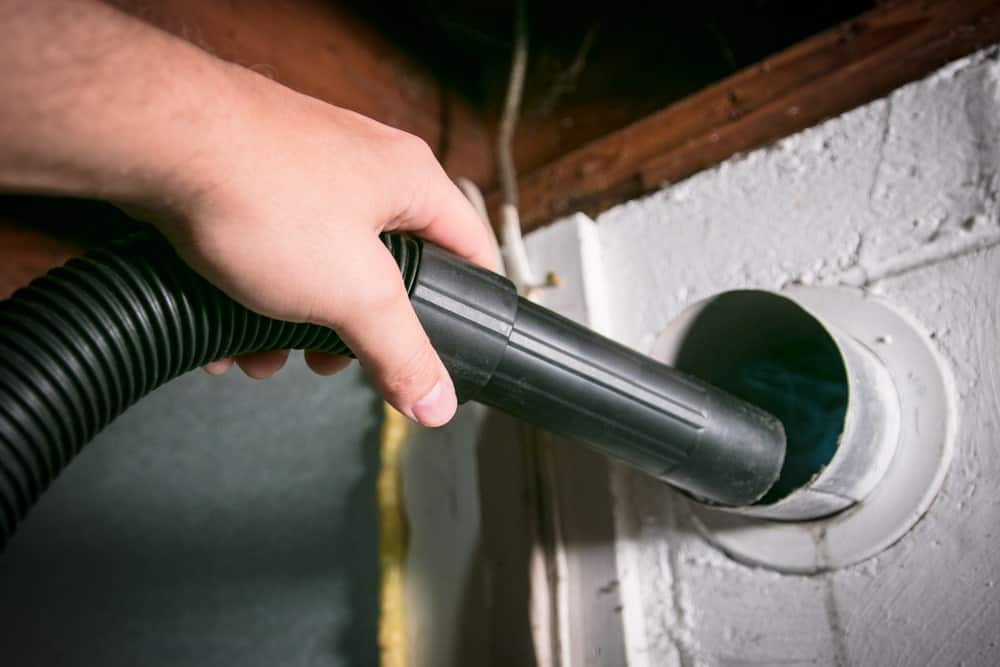 If you're experiencing a clogged or dirty Dryer Vent, it can be dangerous for both your house and clothes. The professionals at Green Air Duct know how to clear out the obstruction in no time so that everything is safe again!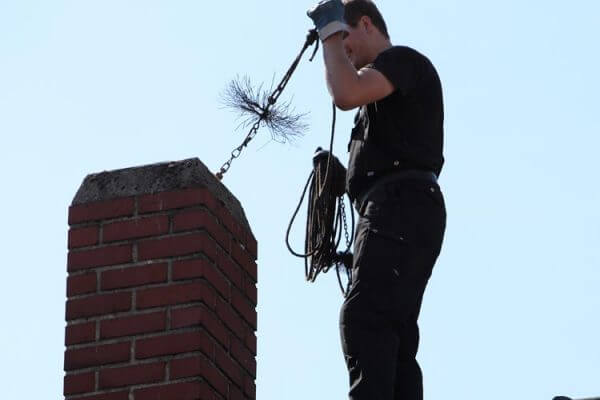 If you're a homeowner in Austin Tx and looking for a chimney cleaning service then you have come to the right spot. Green Air Duct offer dependable chimney inspections and cleaning solutions for almost 10 years.
Green Air Duct is here to help you restore your Indoor air quality well! We are a leading Air Duct Cleaning Company in Austin with more than 10 years of experience. Our aim is not only to clean your Air Ducts but also to educate our clients on how they can do regular maintenance themselves. Quality of work is always guaranteed. Free feel to get a quote from us and once get our services.
Frequently Asked Questions

When You Need to Clean Your Air duct?
At least once per year, a residential Air Duct Cleaning is advised, especially if there are pet animals or smokers in the home. Dust, filth, dander, and allergies will accumulate in air ducts that have not been cleaned. These can cause respiratory problems as well as other health issues including sinusitis and asthma.
The simplest approach to figure out what's in the air you're inhaling is to do an Air Quality test. We provide quick, low-cost air testing to evaluate the quality of the air in your home or office.
How Green Air Duct Improve the Air Quality In Your Building?
Analysis of Duct System
Before starting Ductwork, our contractors inspect the whole system deeply to analyze the nasty Algerian and level of saturation present. By this technicians determine how your system us damages and needs maintenance or cleaning.
Remove all Dust Out and vacuum it
By using Rotoybrush, our experts root into your system and remove all dust particles. After this, we use a strong HEPA vacuum system to suck all microbes out of your Air Ducts. We also use truck-mounted vacuums in case of heavy duct dust particles out. This is the most important part of air duct cleaning for any company.
Disinfection Process
After Removing all dust particles out of your system our cleaning experts use nontoxic detergents to fully decontaminate your Air Ducts.
Reselling & Covering the Filters
After all ductwork, our technicians seal properly Air Ducts system insulated parts and cover filters with wrapping so that duct particles do not get in again.
Can Duct Cleaning Hurts your ductwork/home?
Yes, It hurts. Some of the concerns people have when the contractor uses too large Duct Cleaning machines which collapse Ductwork. But Green Air Duct Cleaning has different sizes of equipment that are correctly matched to your home size and all these machines are matched with your ductworks needs. So we reduce the hurts complain you Duct Systems.
How do you keep duct out of your ducts and vents?
You always have to cover your filters when not are in use. keep checking them are they working well. And replace the air filters regularly to ensure efficiency.
In Which zip code areas do we serve?
78610, 78613, 78617, 78641, 78652, 78653, 78660, 78664, 78681, 78701, 78702, 78703, 78704, 78705, 78712, 78717, 78719, 78721, 78722, 78723, 78724, 78725, 78726, 78727, 78728, 78729, 78730, 78731, 78732, 78733, 78734, 78735, 78736, 78737, 78738, 78739, 78741, 78742, 78744, 78745, 78746, 78747, 78748, 78749, 78750, 78751, 78752, 78753, 78754, 78756, 78757, 78758, 78759