Dryer Vent Cleaning Bee Cave Tx.
There are 15,000 Dryer fires in the US every year. The lint in which is very flammable and when your dryer vents get plugged with lint then your fryer can't breathe properly. Uncleaned dryer vent can rude the performance and overheat your expensive clothes. So Poorly maintained or Uncleaned dryer vent cause many problems.
Certified Dryer Vent Cleaning Experts In Bee Cave
Residents of bee cave can rely on Green Air duct for their dryer vents to run properly. We are a professional dryer vent cleaning company in Bee Cave. We Are a yelp accredited and 5-star raring company. We are certified to proved dryer vent cleaning services for commercial and well as for residential properties. As your vents can be filled with debris materials our cleaning experts will clean them properly. We are dedicated to our work with years of experience. We can reach you just on short notice. Free feel to get a quote from us.
Why Dryer Vent Cleaning Is Necessary?
Dryer vent cleaning is necessary because lint on debris build-up within your dryer vent system and it restricts the airflow like the sort of like an artery gets restricted by plaque. That restriction with building up these lints is highly flammable to catch on fire.
It reduces the dryer performance.
It can create blockages which can create water damage.
I cause premature dryer repair and replacement.
So best is to get on a preventative maintenance schedule and cleaning plan. We recommend 6-month and 1-year cleanings at discount rates. Whatever is best for you we can accommodate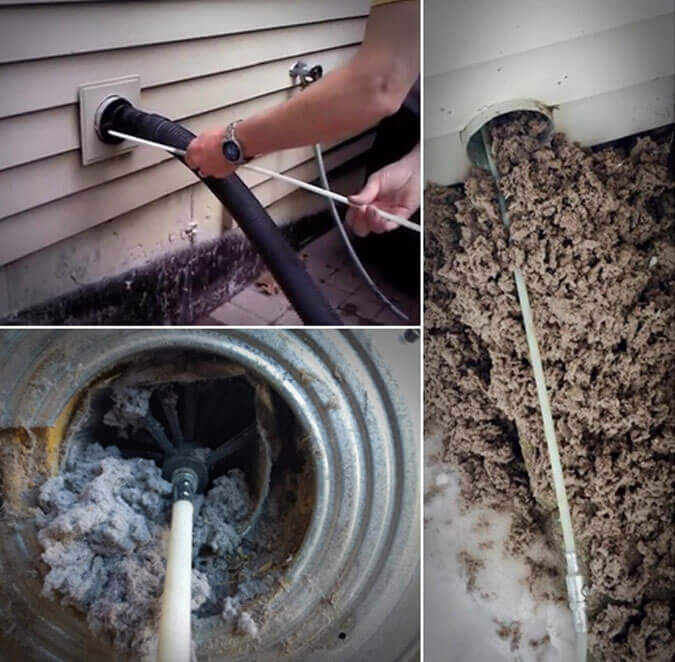 Services With Latest Equipment's
We use flexible rods that are made out of fiberglass. We use brushes to brush the entire duct of your house from where your duct starts behind your dryer all the way through your walls down engine into your crawlspace. Our power vacuums are very powerful to suck all debris materials. We use fully latest and customize equipment. Our Dryer vent cleaning services are best in Bee Cave Tx.
Types of Properties We Serve
We Serve all types of commercial and residential properties. 
Commercial and Residential Laundries.
Condos.
Single Family Homes
Apartments.
And many other properties.
As years of experience, we are professionals and specialize in all aspects of dryer vent cleaning services. Our technicians are very friendly and reliable. In bee cave areas we are always available any time of the day. We are proud to complete thousands of projects successfully. Our Frequent, affordable, and best services have made us the best in bee cave. Free feel to rely on us.
Contact us for best Services
Green Air Duct Is proud to Provide Services in the Bee Cave!
A list of the zip codes we provide services
78610, 78613, 78617, 78641, 78652, 78653, 78660, 78664, 78681, 78701, 78702, 78703, 78704, 78705, 78712, 78717, 78719, 78721, 78722, 78723, 78724, 78725, 78726, 78727, 78728, 78729, 78730, 78731, 78732, 78733, 78734, 78735, 78736, 78737, 78738, 78739, 78741, 78742, 78744, 78745, 78746, 78747, 78748, 78749, 78750, 78751, 78752, 78753, 78754, 78756, 78757, 78758, 78759